Bail Bonds City of Industry
(626) 478-1062
Call for a Free Bail Consultation with an Expert Bail Agent
Offering Bail Bonds for Southern California
24 Hours A Day, 7 Days a Week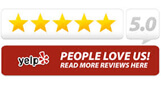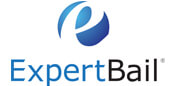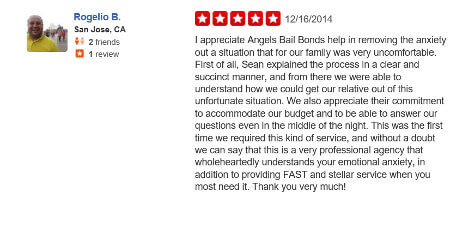 24/7 Local Bondsman
Bail Bonds City of Industry covers any type of bails in Orange County. We offer a full 24/7 days a week service. The system never sleeps, so neither do we.
Whenever you need our services, you can be guaranteed we will be there for you. 24 Hour Bail Bonds, All Courts-All Jails, Serving The Community Since 1958.
Our family-owned business team focuses on customer care and support, as we understand the level of care and professionalism required and the sensitive nature of these cases. With us you can explore and learn all the requirements for each jail in Orange County, depending on your case.
Also, we can rely on numerous testimonials and expression of gratitude we had from previous customers. Thanks to this, we can demonstrate the efficiency of our bail bonds company.
Our Reliable Bail Bonds Services
We'd like to make your life easier by providing you a hassle-free experience like we have done for thousands of families all over Los Angeles and Orange County during the last 50 years. We offer several services, such as:
Bail Out Someone For Spousal Abuse
We are especially sensitive to family members or friends attempting to secure the release of the person in need. Domestic violence also involves violence against children, parents, or the elderly.
Bail Out Someone for Drug Possession
Whether it is a misdemeanor or felony charge, it would depend on the variations of drug crimes:
illegal possession of prescription meds

possession of medication without a valid prescription

illegal possession of heroin, cocaine, meth, ecstasy, and marijuana
Bail Out Someone for D.U.I.
D.U.I. stands for Driving Under Intoxication. When a suspect of D.U.I get arrested, is usually taken into police custody and "booked" or "processed," where authorities might research their criminal background and confiscate any personal properties before getting the person in jail. We got you covered after this.
Bail Out Someone for Assault and Battery
In most regions, it is considered an assault or battery if the person used a deadly weapon or aggressively threatened to use it against someone, be it a gun, a rock, a stick or any object that can cause serious harm if desired. If the attack was with fists or by grabbing someone's arm, then it can be considered a misdemeanor.
Bail Out Someone for Felony
Felonies, simply, are crimes that are punishable by incarceration in a state or federal prison. There are two other categories of crime: misdemeanors and infractions. California has its own set of rules, so the sentences and way that they handle your crime here may differ greatly from how the same crime would be dealt with in another state.
The bail can be more or less depending on the severity of the crime. Those crimes that are third-degree felonies that can be moved down into the misdemeanor category may face less of bail than a first-degree charge of the same felony.
Bail Out Someone for Crime
All suspects must comply with conditions of release. If one condition is violated or ignored, then it's possible that the judge revokes the bail and orders the person to get re-arrested. Conditions can go from the alleged not talking to the victim, to not be allowed to go within a specific distance of a specific place, person, or persons.
How to Secure a Bail Bond?
A bail bond is a contract between the Courts, the bail bondsman, and the Indemnitor. Paying a bail secures the release of an accused person, who is usually referred to as the defendant.
The bail bondsman is the court's assurance a defendant will be present for each subsequent court appearance. If the defendant misses a designated court appearance, Angels Bail Bonds will help the Indemnitor locate and return the defendant to court.
Each case is different, but in general, the cost of bail is regulated by the department of insurance and stands at 10% of the amount ordered by the court. There may be the option of a lower rate, contact us for further details and options.
California Laws
All bail bonds agencies or bail bondsmen in California must have the appropriate licenses to legally offer their bail bonds services along with the coordinating credit agencies and court systems.
The state's regulations must adhere to the CA bail bonds practice. We, like other agencies in California, ask for a fixed percentage rate of bail's total, which is 10%. To get this initial amount a judge will weigh a variety of factors, including the nature and severity of the crime if there are any previous convictions, assessment of a defendant's ties to his or her community, and employment status.
The bail bond is valid for one year unless the case is dismissed, or the defendant is found guilty and returns to jail. After a year if the case is still in progress, the bail bond must be renewed.
Why Choose Our Professional Services
For many people, getting that particular call where they find out their loved one or friend or family member was arrested could be overwhelming and quite scary, they can get very concerned, panic or feel embarrassed about having to take care of such annoying and sad process.
We have a money back guarantee bail bond! For most hard-working people, a bail bond is a lot of money. And if you're going to buy one you should be getting what you pay for. Don't gamble with your money or with the freedom of the ones you care about.
Angels Bail Bonds offers:
Lowest Rates

Fast Friendly Knowledgeable Service

24/7 Service to All Jails and Courts

The Best Payment Plans Available

Emergency Mobile Bail Bonds Service

Top Attorney Recommended Bail

Money Back Guarantee

Customer Service in Several Languages (Spanish, Portuguese, French, Japanese, Korean, and others)

Bonds of All Types: Court, Jail or Appearance

Zero Down Options, for those that qualify

No Collateral or Co-signer Options
Angels Bail Bonds in City of Industry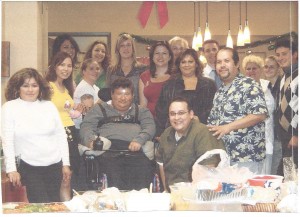 The city of Industry gets its name due to – you guessed it – its industrial environment. This city is a suburb of Los Angeles and located in the San Gabriel Valley region of Los Angeles County, California.
As its name indicates, is perfectly reasonable that the City of Industry houses several headquarters for major companies, among them Hot Topic, Alta Dena, and Arsenic.
Fun activities in the city include drive-in theaters like The Homestead Museum, and the Vineland Swap Meet, which houses 600 stalls operated by vendors that sell all kinds of things, from electronics to vintage clothing. Here you'll also find delicious food. If you prefer traditional shopping centers, then you should visit the Puente Hills mall!
Bordered by many freeways and highways, such as Interstate 10, State Route 60, Interstate 605, and State Route 71, the City of Industry is right at the intersection of Los Angeles, Orange, San Bernardino, and Riverside counties, something that makes it one of the places most conveniently located regarding transportation and logistics corridors in the United States.
We know that dealing with an arrest can be a tough and stressful situation, but we want to help relieve some of that tension by providing you world class bail bond services. We've helped thousands of individuals, not only in City of Industry, California but throughout the state post bail and go free, and we can help you too. Call Angels Bail Bonds today to get the help that you need! We look forward to working with you and providing you with affordable and reliable bail services for you, a friend, or a family member.

Los Angeles County Sheriff
Phone: 626-330-3322
Address:150 Hudson Ave, City of Industry, CA 91744
City of Industry City Clerk
Phone:(626) 333-2211
Address:15625 East Stafford Street, City of Industry, CA 91744
For more information visit the City of Industry's official website.